Goshly's interactive Dashboard is your business analytics tool that let's you view and analyze all important data related to your eCommerce business.
Go to ECOMMERCE > Store Management.
You will land on the Dashboard by default, but can always go back to it from anywhere in the Store Management.

Dropdown on the right allows to set a time period to display the data for (i.e. Today, or Last 7 Days, etc.).

Individual reports / charts may have their own time period filters.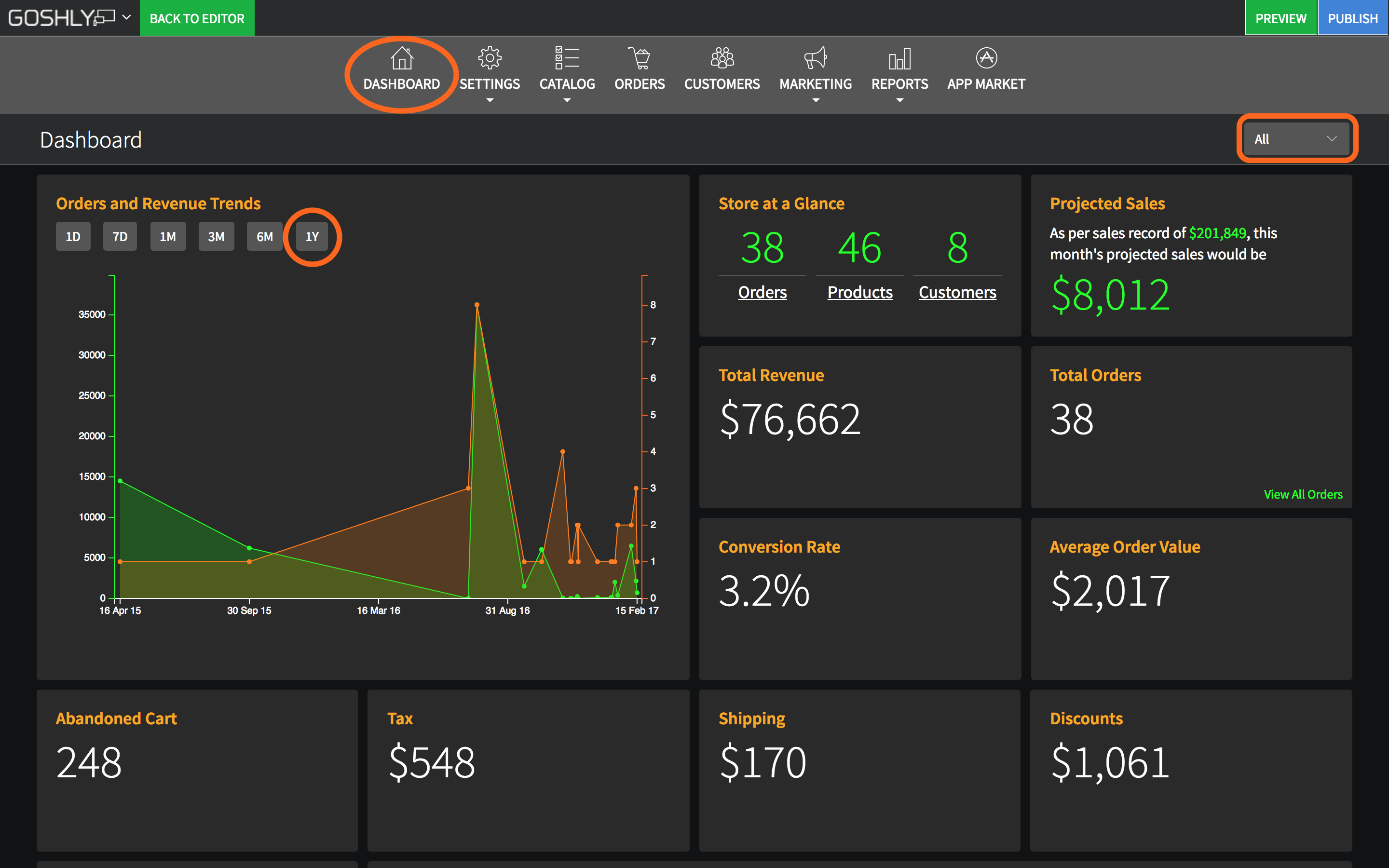 Scroll down the page for more reports on Top Sellers, Website Traffic and geography.