Click HERE for an interactive tutorial. Scroll to the bottom for animated steps.
---
Detailed Step-by-Step Tutorial
Add, Change or Link an Image
Open the page of the website where an image needs to be added, changed or linked.

Either click on an existing image or go to FORMAT tab and drag Image widget to the page.

When image is selected, go to Settings > APP.
---
Change
Upload your own image or choose one from Goshly Stock Gallery.
---
Edit
Use built-in Image Editor to edit the image or apply filters.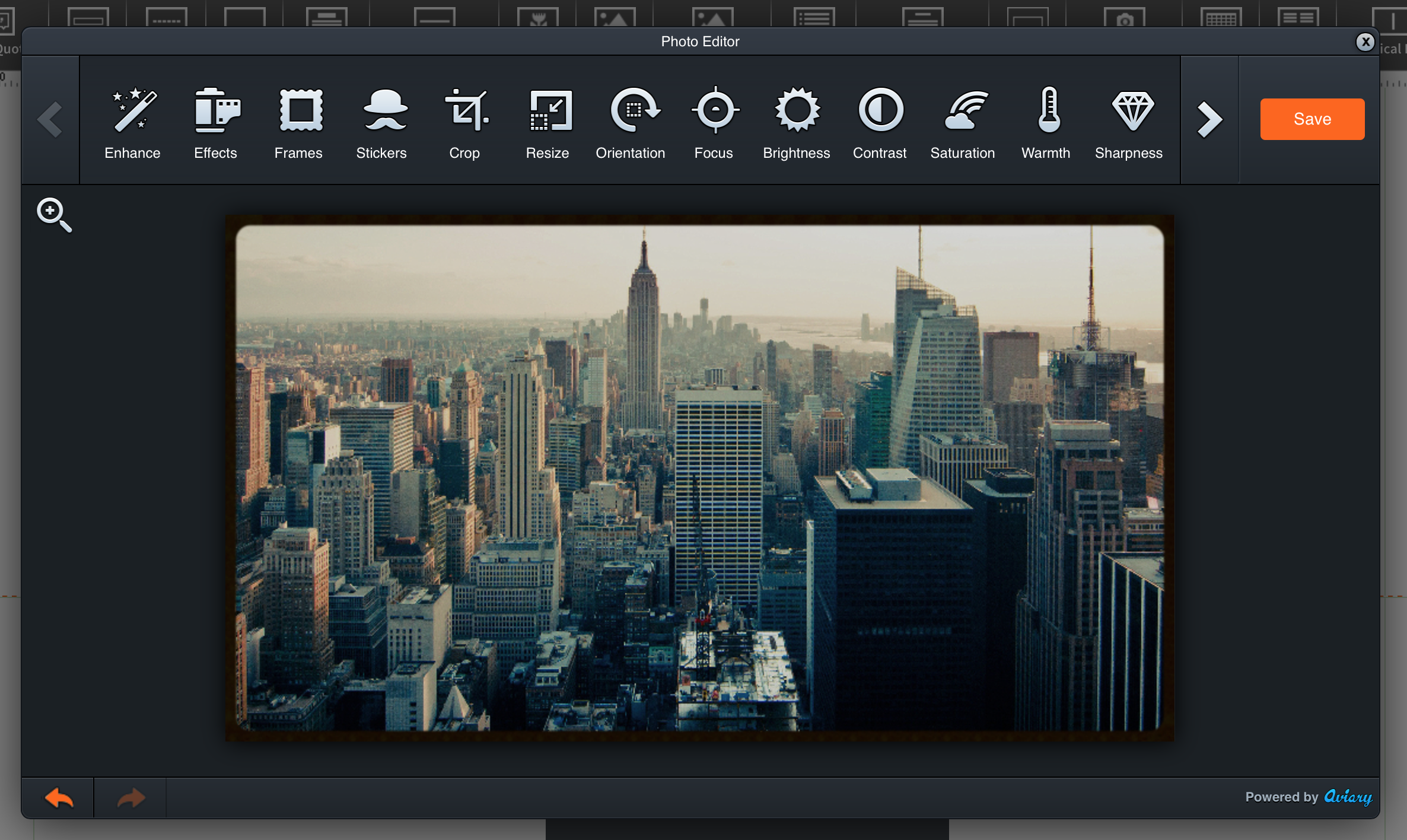 ---
Image Link Type
Choose between Image Link, Popout and Hover to define image link behavior.
Image Link
Existing Pages: link the image to an existing page of the website.
Online Catalog Pages: link the image to your online catalog.
URL: specify an external URL to link the image to.
New window: toggle this option to ON to open the link in a new window.
Search Engine Title (SEO): enter an SEO friendly Title for the image.
Popout
Popout: select a popout from the available list (go to Manage to create a new one if none is available).
Popup Size: select a popout size from the available size list i.e. small, medium, large, custom (specify width and height).
Insert: click to add popout to the widget.
Remove: click to remove popout from the widget.
Manage: click to create and add popouts to popout selection.
Hover
Select Effect: select an Image mouse hover effect from the available drop down list.
Rollover Description: enter the rollover description for the hover effect of the image.
Insert: add rollover description to the hover effect in the image.
Remove: delete the rollover description in the hover effect of the image.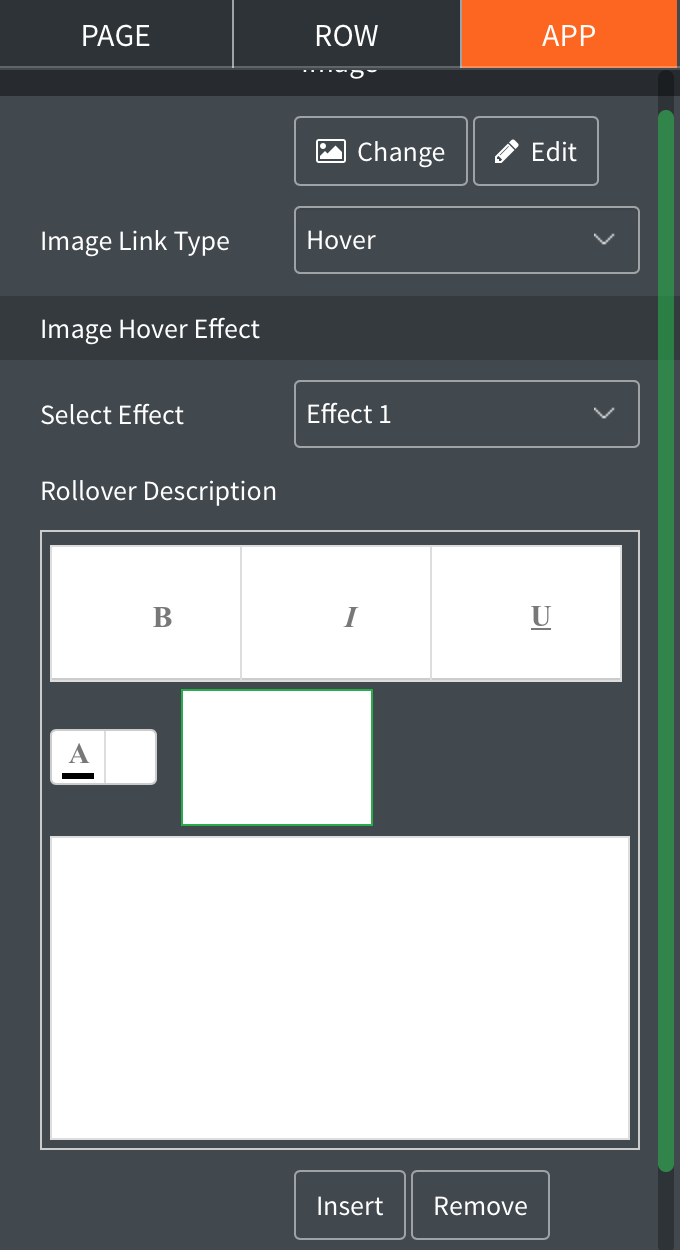 ---
General Settings
Manage general settings for the selected image.
Title: enter the title for the image.
Show as Tooltip: This option allows you to show the title as tooltip. This is the text that appears when you mouse hover on the widget.
Top: view or edit top margin of the image.
Left: view or edit left margin of the image.
Width: view or define the width of the image.
Background
Color: Choose background color.
Opacity: Set opacity for the background.
Image: Enable to use an image as a background.
Size: Choose background size (i.e. auto, 100%, etc.).
Position: Set position of the background.
Repeat: Choose repeat type for the background.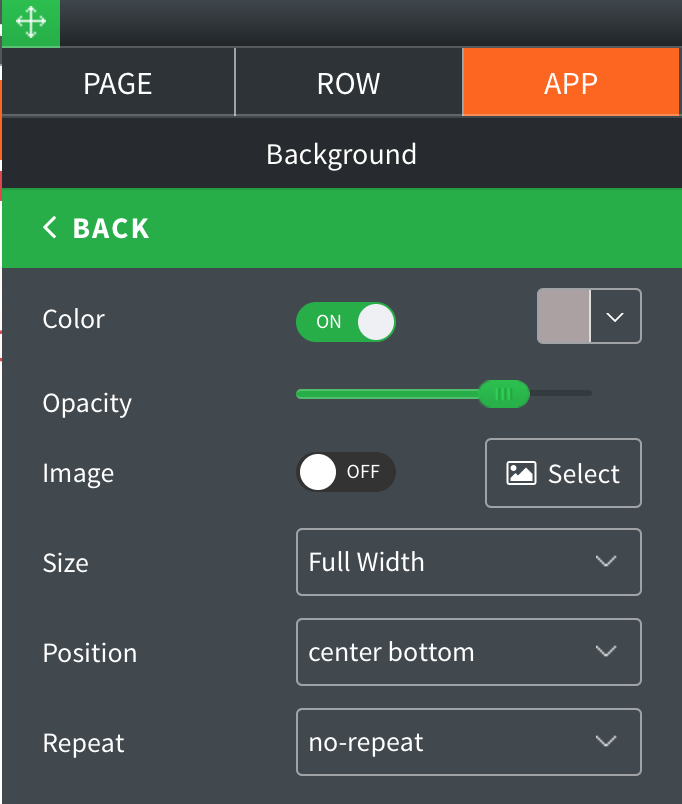 Border
Color: Choose border color.
Style: Chose border style.
Width: Choose the width of the border.
Radius: Choose border corner radius.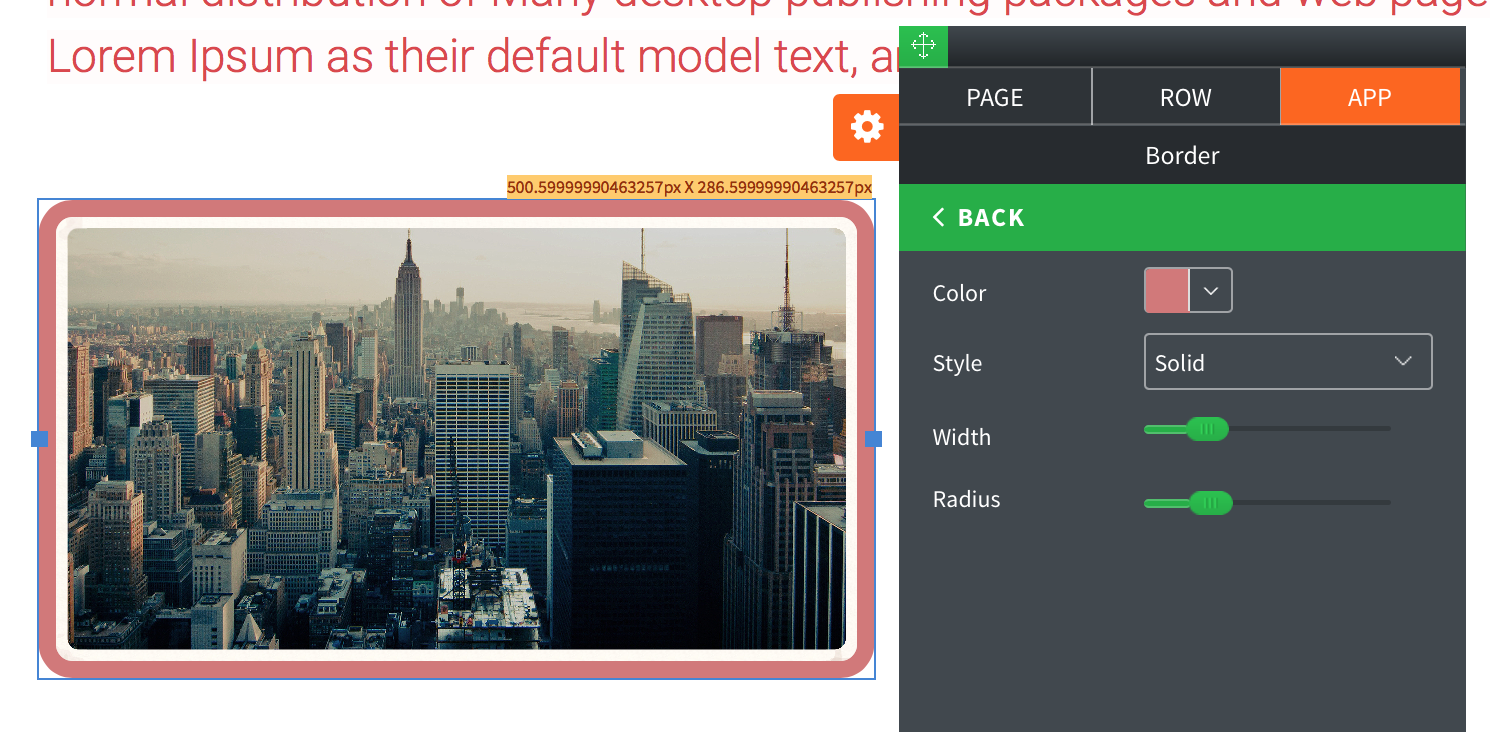 Box Shadow:
Shadow: Toggle ON to create a shadow for the image.
H-Shadow: Set horizontal position of the shadow.
V-Shadow: Set vertical position of the shadow.
Blur: Set blur value for the shadow.
Spread: Define how far the shadow spreads.
Color: Set the color for the shadow.
Style: Select between inset and outset.
---