Click HERE for an interactive tutorial. Scroll to the bottom for animated steps.
---
Detailed Step-by-Step Tutorial
Add Multi-Layout Carousel
Go to MEDIA at the top of the screen.

Drag Multi-Layout Carousel widget to an area of the page where you'd like to add it to.
Double-click on Multi-Layout Portfolio or highlight it and go to Settings pane > APP.

Select Gallery: If any galleries for multi-layout carousel have been previously created, select one from the dropdown list.
---
Create New Gallery
Create New Gallery: Click to create a new gallery.
Gallery Name: Give a new gallery a name.
Click Save.

Manage Slides: Click to add slides to the thumbnail gallery.
Upload from Image Gallery: Use the option to choose photos from Image Gallery for the slides.
AND/OR
Upload from Computer: Use the option to upload photos from your computer for the slides.
You can drag uploaded photos to re-arrange them, click Edit button to use image editor, or annotate button to add image name, description, and url.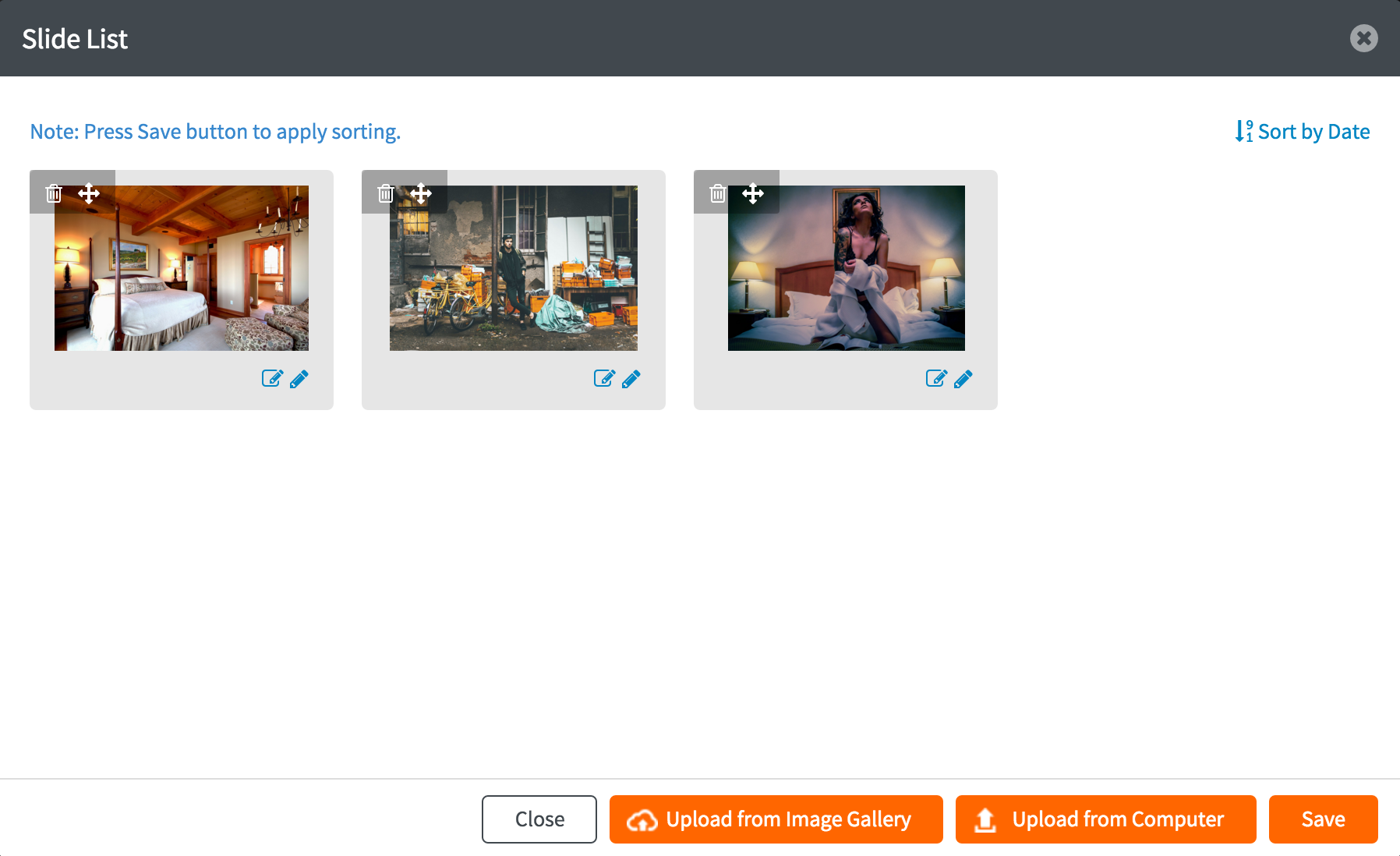 ---
Gallery Settings
Gallery Name: Enter a name for the gallery.
Thumb Orientation: Choose vertical or horizontal orientation from the dropdown list.
Move Type: Choose between scroll and buttons for the move type.
---
General Settings
Title: Enter the title.
Show as Tooltip: Show the title as tooltip (text that appears when your mouse hovers over the multi-layout carousel gallery).
Top: Set top margin.
Left: Set left margin.
Width: Set the width.
Fixed Width: Toggle ON to fix audio gallery's width.
Background
Color: Choose background color.
Opacity: Set opacity for the background.
Image: Enable to use an image as a background.
Size: Choose background size (i.e. auto, 100%, etc.).
Position: Set position of the background.
Repeat: Choose repeat type for the background.
Border
Color: Choose border color.
Style: Chose border style.
Width: Choose the width of the border.
Radius: Choose border corner radius.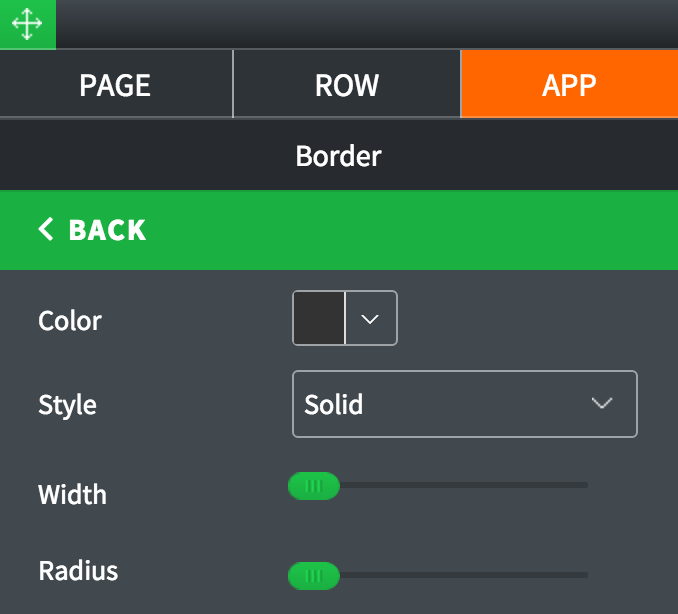 Box Shadow
Shadow: Toggle ON to create a shadow for the contact form.
H-Shadow: Set horizontal position of the shadow.
V-Shadow: Set vertical position of the shadow.
Blur: Set blur value for the shadow.
Spread: Define how far the shadow spreads.
Color: Set the color for the shadow.
Style: Select between inset and outset.
---