Click HERE for an interactive tutorial. Scroll to the bottom for animated steps.
---
Detailed Step-by-Step Tutorial
Add Video Gallery
Go to MEDIA at the top of the screen.

Drag Video Gallery widget to an area of the page where you'd like to add it to.

Double-click on Video Gallery or highlight it and go to Settings pane > APP.

Select Gallery: If any galleries for video gallery have been previously created, select one from the dropdown list.
---
Create New Gallery
Create New Gallery: Click to create a new video gallery.
Gallery Name: Give a new video gallery a name.
Click Save.

Manage Videos: Click to add videos to the new video gallery.
Upload From Computer: Click to add a video to the new video gallery.
Description: Enter video description.
Upload Video: Use this option to upload a video from your computer. Click Choose File button to locate and upload a video from your computer.
OR
YouTube Video/YouTube Playlist: Use either of these options to paste a link to a YouTube video/playlist.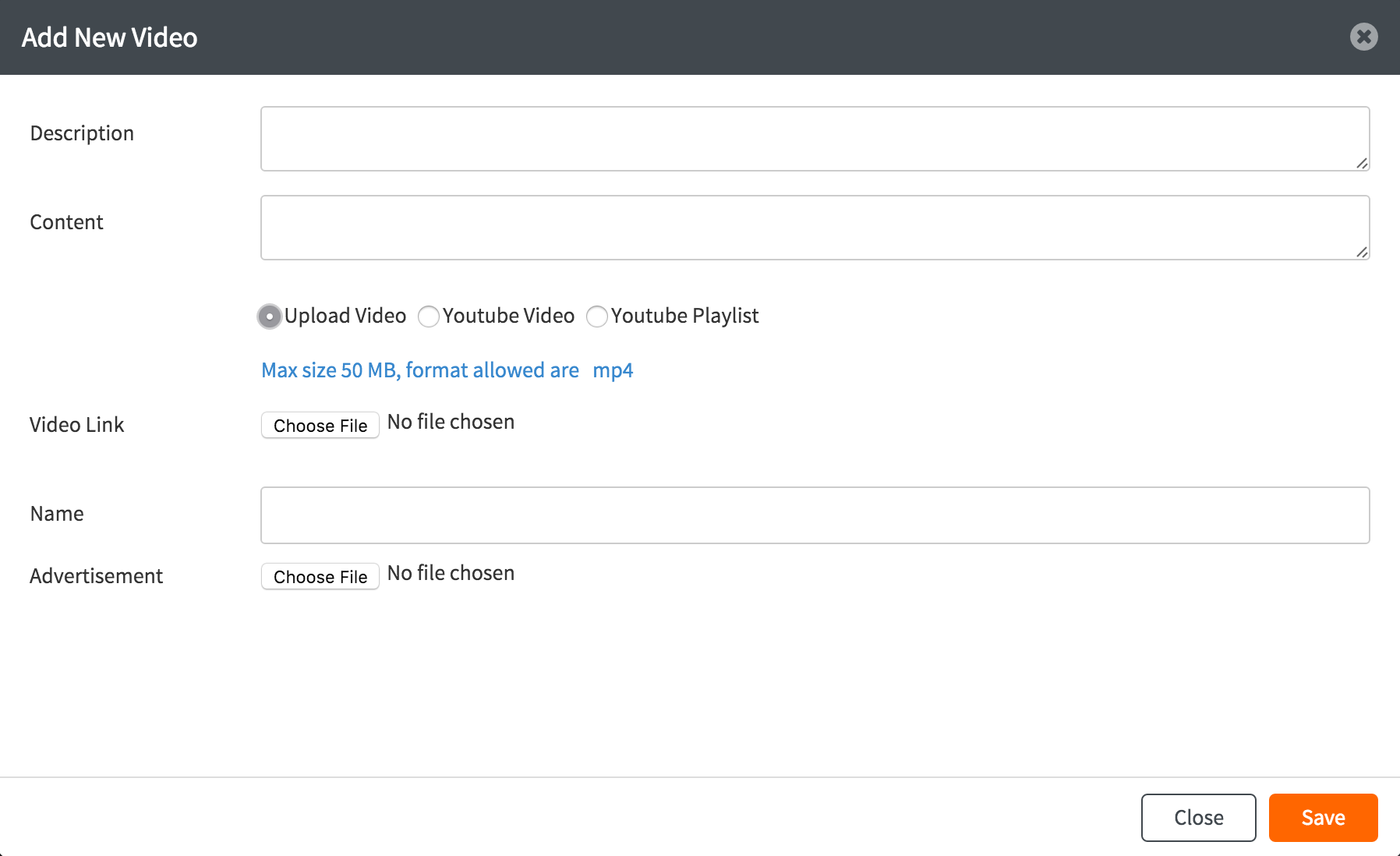 ---
Gallery Settings
Basic Settings
Gallery Name: Enter a name for the gallery.
Auto Play: Toggle ON to have the videos play automatically.
Random Play: Toggle ON to shuffle the videos during playback.
Looping On: Toggle ON to have the videos loop.
Auto Advance to Next Video: Toggle ON to automatically advance to next video after the current one is finished.
Auto Open Description: Toggle ON to have the description display automatically.
Hide Playlist: Toggle ON to hide the playlist of videos.
Scroll Type: Choose playlist navigation type between scroll and buttons.
Advanced Settings
Active Item: Type in a number for the default video in the playlist (0=first video, 1=second video, etc.).
Auto Hide Controls: Toggle ON to automatically hide playlist controls.
Default Volume: Set default audio volume with the slider.
Use Live Preview: Toggle ON to enable video preview when a mouse hovers over a video thumbnail in the playlist.
Aspect Ratio: Select aspect ratio for the videos from the dropdown list.
---
General Settings
Title: Enter the title.
Show as Tooltip: Show the title as tooltip (text that appears when your mouse hovers over the video gallery).
Top: Set top margin.
Left: Set left margin.
Width: Set the width.
Fixed Width: Toggle ON to fix audio gallery's width.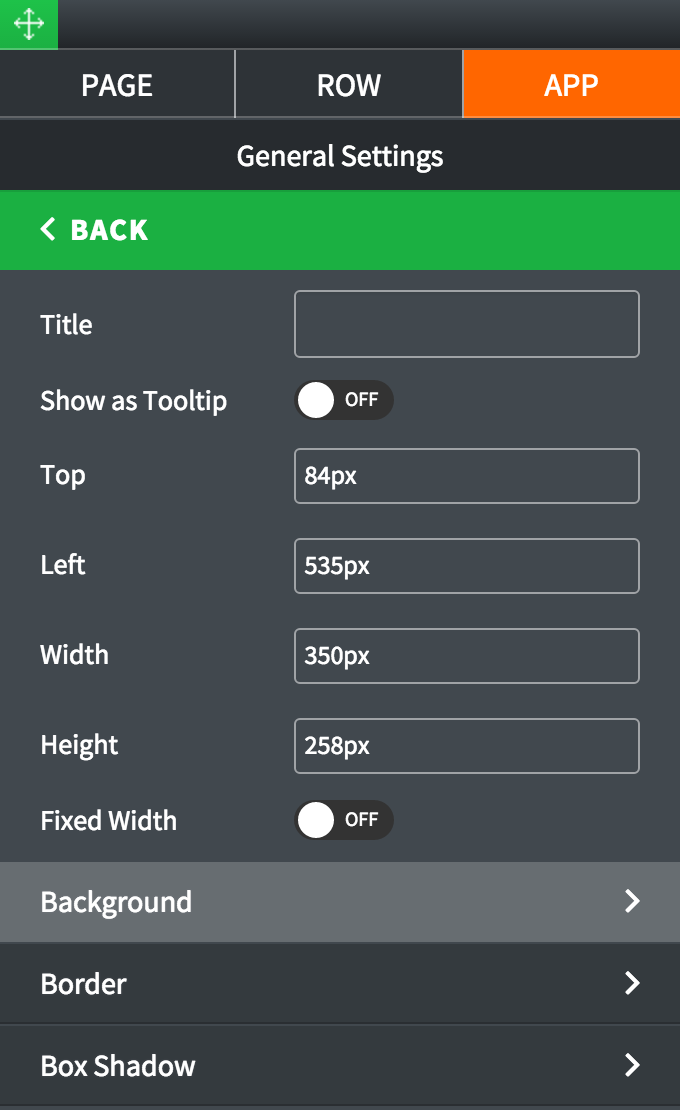 Background
Color: Choose background color.
Opacity: Set opacity for the background.
Image: Enable to use an image as a background.
Size: Choose background size (i.e. auto, 100%, etc.).
Position: Set position of the background.
Repeat: Choose repeat type for the background.
Border
Color: Choose border color.
Style: Chose border style.
Width: Choose the width of the border.
Radius: Choose border corner radius.
Box Shadow
Shadow: Toggle ON to create a shadow for the contact form.
H-Shadow: Set horizontal position of the shadow.
V-Shadow: Set vertical position of the shadow.
Blur: Set blur value for the shadow.
Spread: Define how far the shadow spreads.
Color: Set the color for the shadow.
Style: Select between inset and outset.
---