Click HERE for an interactive tutorial. Scroll to the bottom for animated steps.
---
Detailed Step-by-Step Tutorial
Add External Content
Go to EMBED at the top of the page.

Drag External Content widget to an area of the page where you'd like to add it to.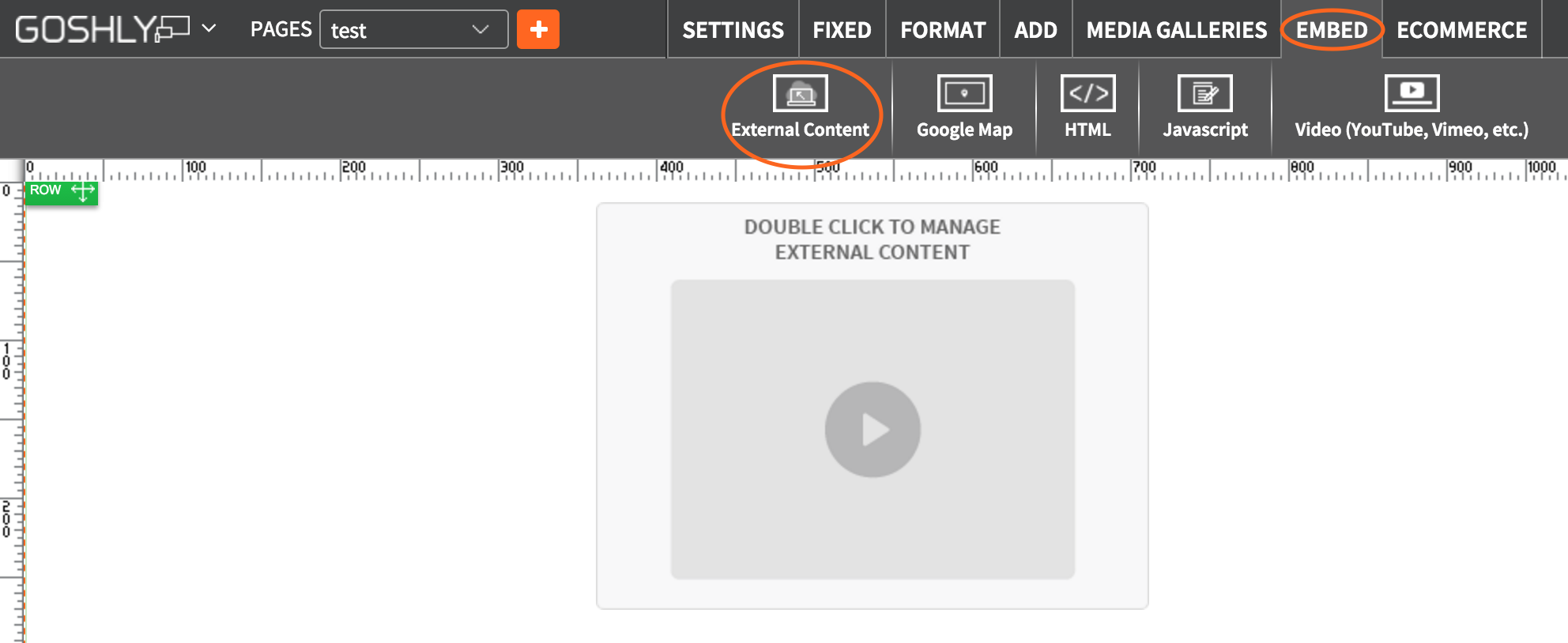 Double-click on external content or highlight it and go to Settings pane > APP.
---
Manage URLs
If you've previously added URL(s) for the external content widget, select a URL in the Settings Pane, otherwise click Manage URLs to add a new URL.
Add URL: Click to paste a url you would like to use for external content.
URL: Paste a URL for external content into the field.
Is Active: Toggle ON to be able to select the URL for external content in Settings Pane.
Click Save.
---
General Settings
Title: Enter the title.
Show as Tooltip: Show the title as tooltip (text that appears when your mouse hovers over the external content).
Top: Set top margin.
Left: Set left margin.
Width: Set the width.
Background
Color: Choose background color.
Opacity: Set opacity for the background.
Image: Enable to use an image as a background.
Size: Choose background size (i.e. auto, 100%, etc.).
Position: Set position of the background.
Repeat: Choose repeat type for the background.
Border
Color: Choose border color.
Style: Chose border style.
Width: Choose the width of the border.
Radius: Choose border corner radius.
Box Shadow
Shadow: Toggle ON to create a shadow for the block quote.
H-Shadow: Set horizontal position of the shadow.
V-Shadow: Set vertical position of the shadow.
Blur: Set blur value for the shadow.
Spread: Define how far the shadow spreads.
Color: Set the color for the shadow.
Style: Select between inset and outset.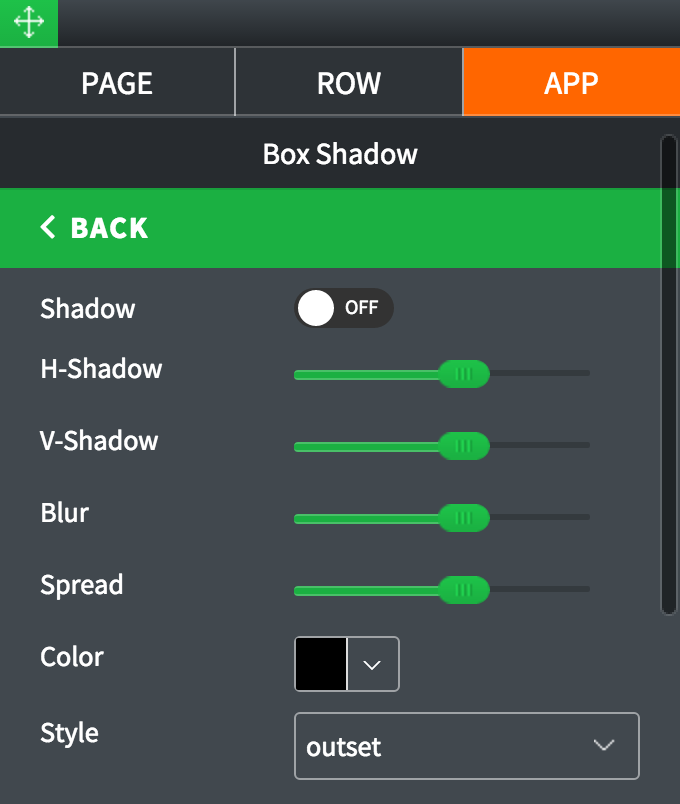 ---